CARE FOR YOUR GUT
WITH ALOE 24/7 TONIC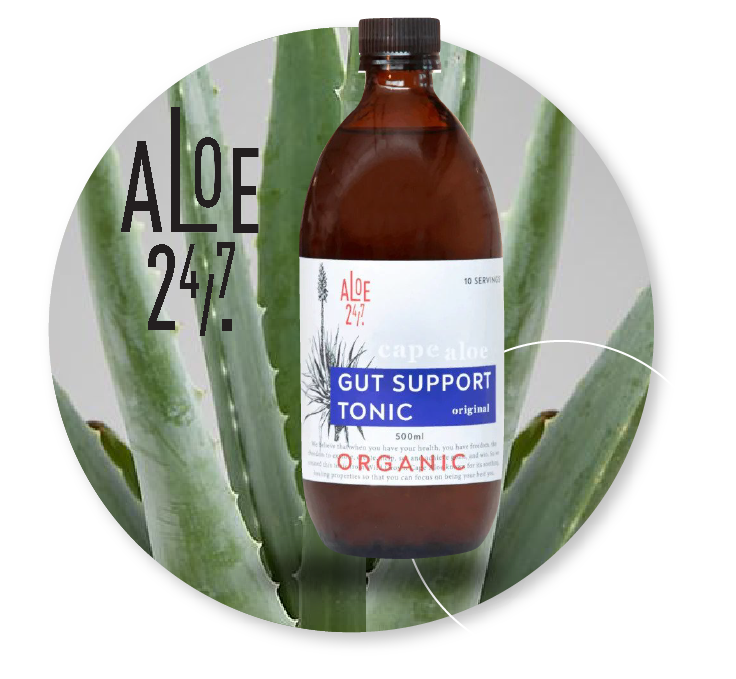 Made from wild-grown, organic Aloe Ferox plants, harvested in the Little Karoo region of South Africa.
Immune boosting, everyday supplement
Aloe 24/7 is a great everyday dietary supplement, boosting the immune system and improving general body function.
Naturally rich in minerals & good sugars
Contains many naturally occurring minerals like calcium, magnesium and iron as well as its own unique, highly acclaimed natural sugars.
Lowers blood-pressure & cholesterol
Proven to combat an array of diseases and illnesses, as well as assist in lowering blood-pressure and cholesterol.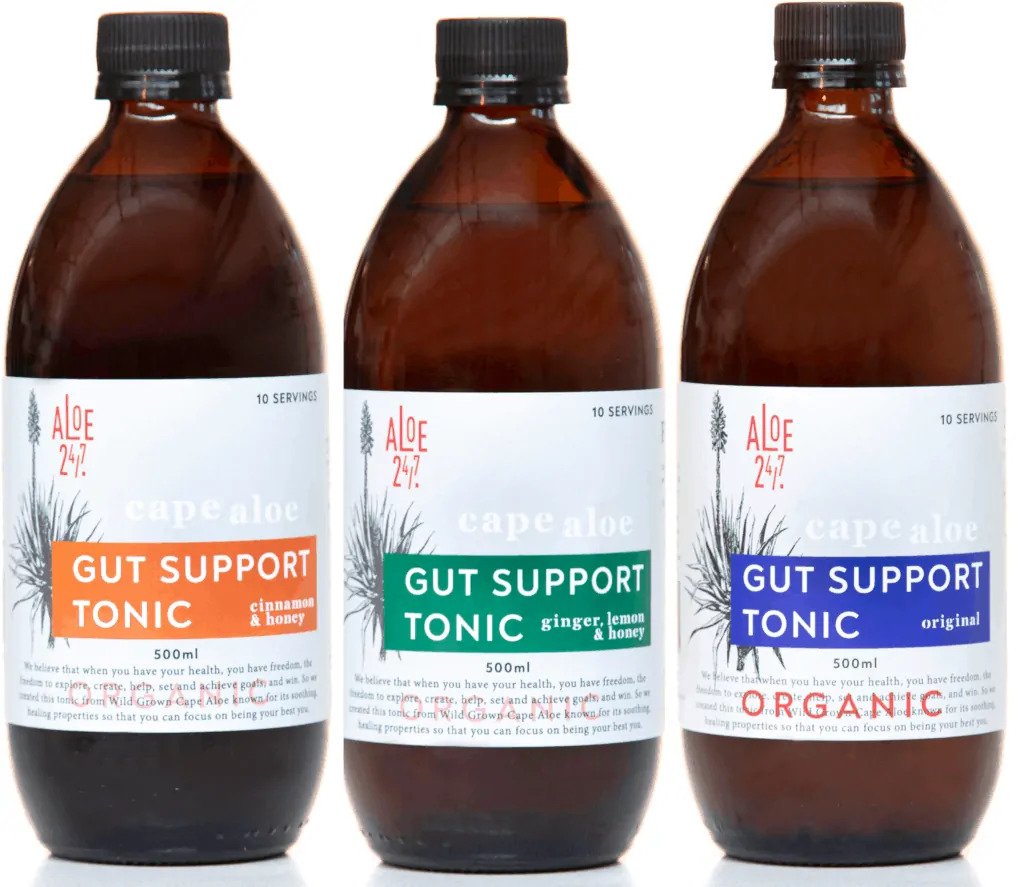 Assists with indigestion, heartburn and reflux. Aids in the healing of stomach ulcers, irritable bowel syndrome, colitis and other similar ailments.
Aloe contains glucomannan, a soluble dietary fiber (polysachharide), and thus reduces glucose levels. Aloe also has strong antioxidant and antiinflammatory properties as well as the ability to stimulate the secretion of insulin, and thus alleviate the symptoms of diabetes.
Thick & viscous for optimum absorption
The naturally thick juice lines the digestive tract, giving the active ingredients the opportunity to soothe irritated areas.
3 Healthy options from which to choose
Make a small glass of our delicious juices a part of your daily regime for improved health!
What people have to say about our juice
I decided to try Aloe 24/7 as a natural alternative. I was stunned at how soothing it was...Wonderful to find a natural alternative that has many other benefits too!
I have been using the Aloe 24/7 drink for the past couple of months to ease my heart burn and find the results excellent...A small glass of Aloe juice everyday has relieved all my symptoms.
Aloe 24/7 really does help. It doesn't cure my reflux problems but definitely minimizes the symptoms...so it certainly does work!
No Artificial ingredients